Procurement Operations DIrector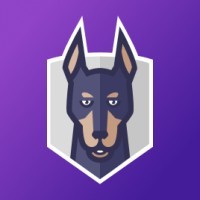 Snyk
Operations
Cluj-Napoca, Romania
Posted on Monday, August 28, 2023
Every day, the world gets more digital thanks to tens of millions of developers building the future faster than ever. But with exponential growth comes exponential risk, as outnumbered security teams struggle to secure mountains of code. This is where Snyk (pronounced "sneak") comes in. Snyk is a developer security platform that makes it easy for development teams to find, prioritize, and fix security vulnerabilities in code, dependencies, containers, and cloud infrastructure — and do it all right from the start. Snyk is on a mission to make the world a more secure place by empowering developers to develop fast and stay secure.
---
Our Opportunity
Are you a trailblazer with a passion for crafting operational excellence? Picture this: You, as Snyk's Procurement Operations and Excellence Director, are poised at the helm of transforming procurement systems and processes within a hyper-growth software powerhouse racing towards being public-ready.
Reporting directly to the VP of Procurement, you'll have the reins to drive this evolution. We're not just looking for a visionary; we want a hands-on maestro who can roll up their sleeves and build from the ground up, igniting change in every corner of our dynamic environment.
This isn't your ordinary desk job – it's a symphony of strategy and action. From the trenches to the executive suite, your influence will transcend boundaries, shaping our trajectory as a global force. Every decision, every pivot, and every triumph will echo through the virtual halls of Snyk.
Your tools? Dashboards and insights. You'll build the analytical framework that propels our procurement engine, delivering an unparalleled experience to both our internal stakeholders and valued suppliers.
If you're ready to carve your legacy into the fabric of a company set for the stars, Snyk is your stage. Here, your ingenuity will fuel our journey, your strategic brilliance will shape our destiny, and your determination will propel us to unprecedented heights. Elevate your career and transform our future with Snyk – where data-driven innovation is the heart of procurement magic.
You'll spend your time
Owning of the Procure to Pay process and tools, with a dedicated focus on driving ongoing enhancements.
Collaborating with Accounting, Accounts Payable, FP&A, Legal, and Risk teams to consistently enhance and streamline processes, keeping the customer's needs at the forefront.
Developing and owning Procurement metrics and dashboards, offering executives and customers essential insights into spending trends, resolution timelines, and more.
Delivering customer-centric services through creating self-service resources and training initiatives for Procure to Pay throughout the organization.
Empowering strategic and business partners of Procurement with valuable insights, streamlined processes, and top-tier data excellence.
Serving as a central hub for the business, focusing on all aspects of procure-to-pay operations.
Championing the establishment of a Procurement Center of Excellence in Cluj, overseeing a range of critical Procurement functions, including administration support, end-user training, downstream assistance to Accounting, virtual credit card administration, mid-level RFPs and spot bids, supplier enablement, and more.
Positioning yourself at the vanguard of emerging technologies, encompassing Robotic Process Automation and AI. Drive forward the integration of these innovations to automate and streamline processes, liberating Procurement to channel its efforts into strategic initiatives.
What You'll Need:
A minimum of 8 years or more of pertinent experience in procurement operations within the technology sector.
Proven experience in planning and implementing top-tier Source to Pay platforms (ideally Ivalua)
A positive outlook and an innate sense of urgency enable seamless adaptation to dynamic environments—proficiency in rapid decision-making, influential leadership, and agile team guidance.
Extensive track record in people management, encompassing coaching, mentoring, and fostering optimal team performance.
Demonstrated strategic thinking prowess with exceptional executive-level communication and influential abilities.
Aptitude for cultivating cross-functional relationships in a globally matrixed context, collaborating harmoniously with various organizational domains.
Proficiency in orchestrating and coordinating multiple deadlines, forging cohesive teams, and promptly addressing management inquiries.
A pioneer in championing best-in-class procurement methodologies and processes.
Skillfully extracting, manipulating, and analyzing procurement data and proficiency in procurement analytics.
A profound comprehension of procurement spend management, categories, financial models, costs, and budgeting. Ideally, hands-on experience in category management with indirect categories.
Display of procurement market acumen, adeptness in supplier and industry research, and adept recommendation formulation based on findings.
Exceptional aptitude in analytical thinking, problem solving, project management, and interpersonal communication.
Bachelor's degree in Business, Supply Chain, Economics, Accounting, or Finance. (An additional 4 years of relevant experience can be considered as a substitute for the minimum degree requirement.)
Self-sufficient and comfortable in navigating uncertain situations independently.
Prioritizes the Customer experience.
Embrace taking the lead without hesitation.
Possesses a delightful sense of humor.
Displays a balance of ambition and humility.

#LI-CM1 #LI-hybrid
We care deeply about the warm, inclusive environment we've created and we value diversity – we welcome applications from those typically underrepresented in tech. If you like the sound of this role but are not totally sure whether you're the right person, do apply anyway!
About Snyk
Snyk is committed to creating an inclusive and engaging environment where our employees can thrive as we rally behind our common mission to make the digital world a safer place. From Snyk employee resource groups, to global benefits that help our employees prioritize their health, wellness, financial security, and a work/life blend, we aim to support our employees along their entire journeys here at Snyk.
Benefits & Programs
Prioritize health, wellness, financial security, and life balance with programs tailored to your location and role.
Flexible working hours, work-from home allowances, in-office perks, and time off for learning and self development
Generous vacation and wellness time off, country-specific holidays, and 100% paid parental leave for all caregivers
Health benefits, employee assistance plans, and annual wellness allowance
Country-specific life insurance, disability benefits, and retirement/pension programs, plus mobile phone and education allowances